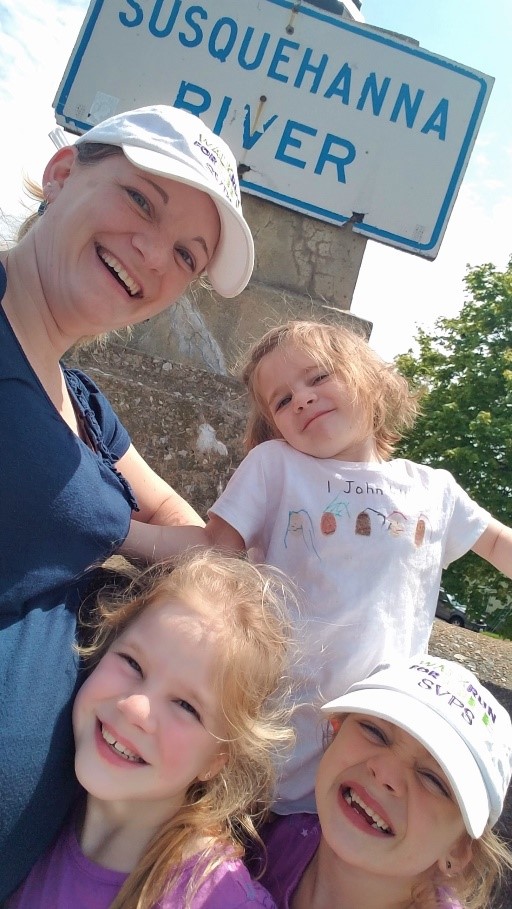 Wow! Although our Walk Run for Life looked different this year, it sure has been a blessing! Hearing of the activities people did… watching the Lord help people achieve their fundraising goals, and sensing the unquenchable enthusiasm of so many as they supported the gospel of Jesus and the sacredness of life together – it's been memorable and oh so priceless! Thank you to EVERYONE who championed the gospel and life with us through this event.
Take a few minutes to join us in celebrating what Christ has done! Click HERE to watch our closing ceremonies video.
Participants – To qualify for prizes, please mail your pledge forms and checks with a postmark date no later than Saturday May 9 to: Align Life Ministries, Attn: Cindy Goshert, PO Box 707, 131 S. 8th St. Lebanon, PA 17042. OR – you can drop off pledge forms and collected monetary donations between now and Wednesday May 13  at the address above. Pledge forms can be inserted through the mail slot in the front door anytime. Sorry, no drop offs at client locations this year due to COVID-19. For a list of the prizes, please see our downloadable pledge form. We will mail the prizes to all recipients over the next 4-6 weeks.
5K Participants – Please email your name, age, and final run time to info@alignlifeministries.org by midnight tonight (May 9). All runners had to be pre-registered with a minimum donation of $35 to be eligible for a medal. We'll award medals according to the structure stated on the back of our pledge form, and we'll mail the 5K run swag to all registered runners who had a minimum donation of $35, along with the medals to the winners.
Everyone – Keep checking our website, Facebook, and or Instagram pages for the grand total of funds raised. And please save the date for next year! Lord-willing, the next Walk Run for Life will be Saturday May 8, 2021 at The Junction Center, Manheim.