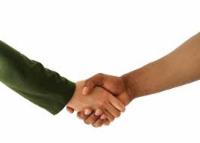 Ephrata Area School District Partnership
Align Life Ministries has partnered with Ephrata Community Church to provide feminine hygiene products to students in the Ephrata Area School District free of charge.
In spring 2021, a staff member from the school district reached out to Ephrata Community Church about a need they are seeing with girls in grades 5-8: many of these girls are not being provided basic feminine hygiene products by their parents or guardians.  As a result, girls are not well prepared and sometimes have to miss several days of school.  Currently the school is not receiving funding to make these items available free of charge.  Upon hearing of this opportunity, Ephrata Community Church then reached out to Align Life Ministries to see if we could work together to meet this need.
We're pleased to engage in this program because we believe it could help reach girls in need of the gospel by meeting a physical need that could also meet a greater spiritual need. The project also aligns with our missional goals to create community, promote life-honoring culture, and equip local churches. We value the opportunity to work with Ephrata Community Church in this way for the benefit of the community and the proclaiming of the gospel.
Together, Ephrata Community Church and Align Life Ministries are supplying take home bags for each girl in the Ephrata Area School District intermediate school containing an initial supply of these needed products.  Each bag also contains a printed flyer offering encouragement, a website link to connect the girls to the TNT Youth Ministries' website, and recognition of Align Life Ministries and Ephrata Community Church for supporting this program.  And, we will help provide basic feminine hygiene products for these girls, free of charge, throughout this upcoming school year.
Please join us in praying for students in the Ephrata Area School District and throughout our region, that they would know they are loved by our Father and created in His image.