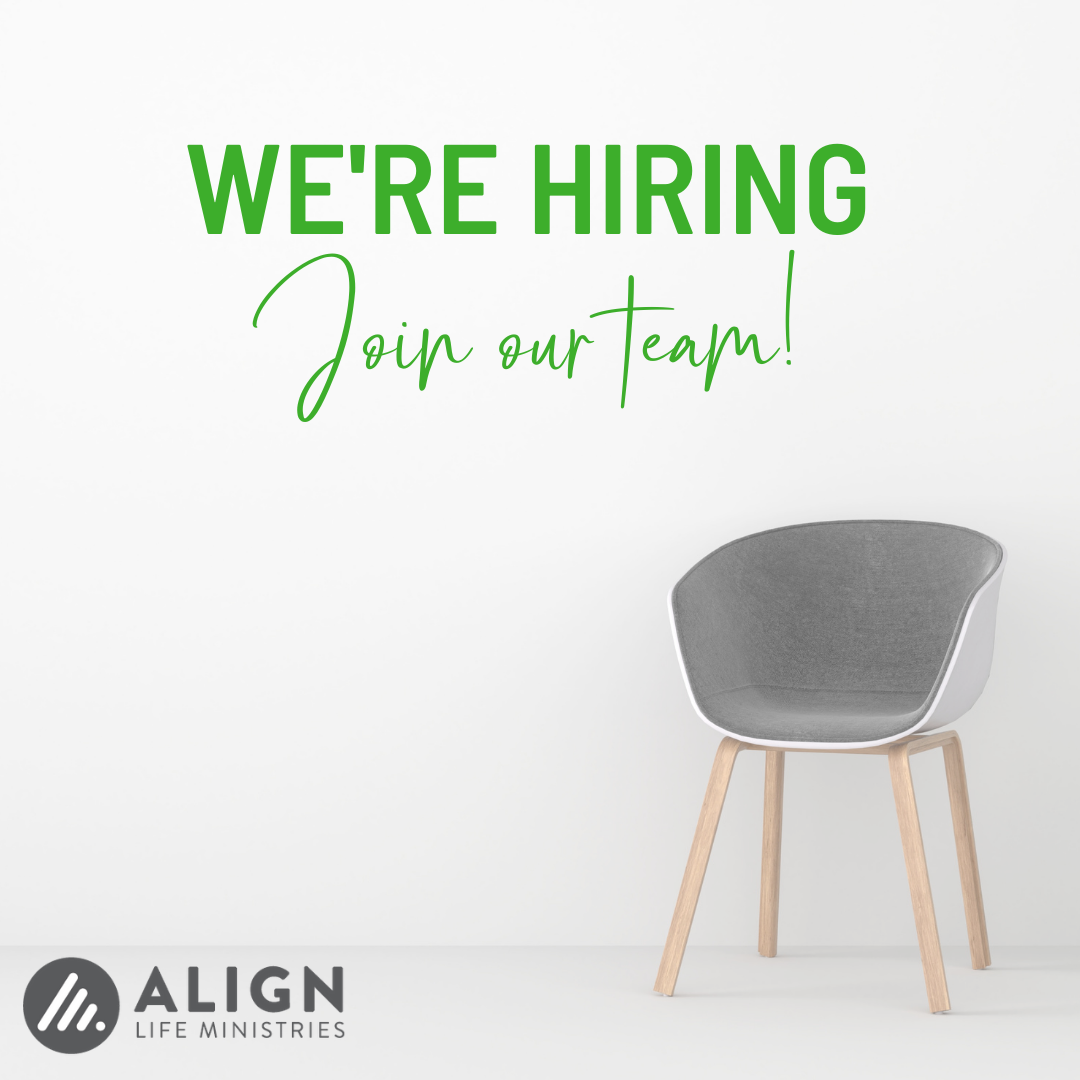 We're Hiring!
We have two staff openings on the Align team.
Director of Client Services — We're looking for God's choice to oversee all aspects of client services because our current director is relocating to the Midwest.
Columbia Secretary, part-time – We're seeing a growing number of clients in Columbia and are adding more secretarial hours to support God's work there.
For more information, visit our employment page here.