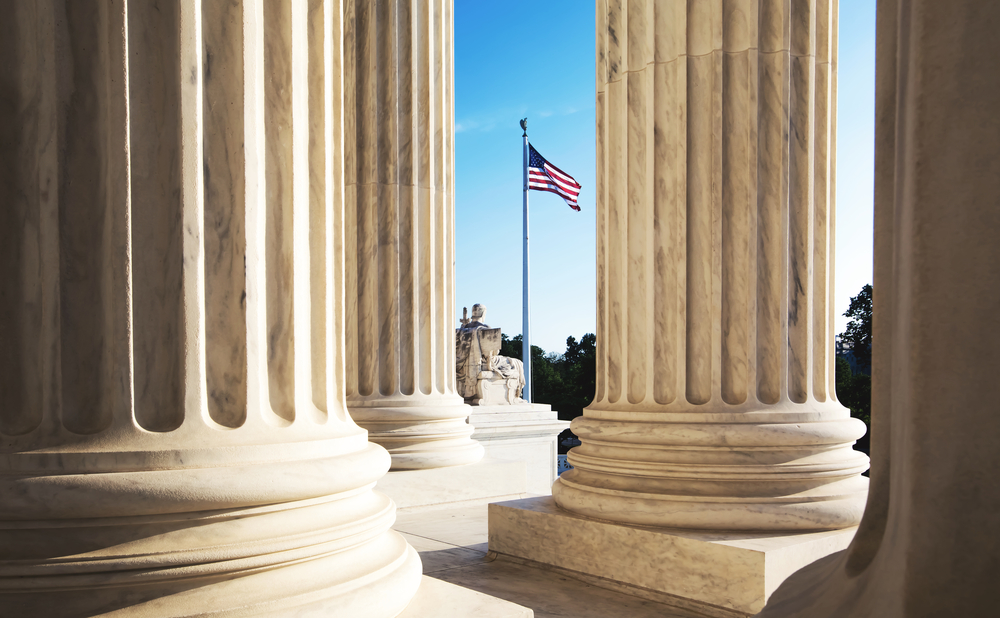 Supreme Court Dobbs Decision – PA and Align Impact
On May 2, the Supreme Court Dobbs decision draft was leaked, indicating the Court will likely overturn Roe v. Wade when it announces its official decision in late June. This would allow each individual state to legislate restrictions and even bans on abortion.
What is the likely impact in Pennsylvania and on Align Life Ministries?
"If Roe v. Wade is overturned by the Supreme Court, we're likely to become more pro-abortion in Pennsylvania for a season," says Randy Wenger, Esq., COO/Chief Counsel, PA Family Institute.
Randy is referring to a pro-abortion case soon to be heard by PA's liberal-leaning Supreme Court. "If this case is approved this fall," continued Randy, "it's a threat to all the pro-life gains that currently exist and a massive threat to pregnancy resource centers." To counter these pro-abortion initiatives, PA Family Institute is backing pro-life legislation—the Life Amendment—that would provide for a state constitutional amendment by the fall of 2023.
Randy's comments were part of a recent conversation between Align Life Ministries, PA Family Institute, and PA Life Exchange. We partnered together to provide a webinar on May 12 to equip Pennsylvania's pregnancy resource centers for the outcome of the Supreme Court Dobbs case. The official announcement is pending and expected by late June.
Current Status of Abortion in Pennsylvania
Abortion is illegal after 24 weeks.
Minors need parental consent to obtain a surgical abortion.
Women need to be medically informed and wait 24 hours before having a surgical abortion.
Married women need to inform their spouses, except in cases of "medical emergencies."
Restrictions on abortion pills, which account for 51% of abortions in PA, are loosely enforced.
Abortion is not funded by taxpayers.
Impact in Pennsylvania
The pro-abortion case mentioned above, soon to be heard by the PA Supreme Court, would manufacture a right to abortion in our state constitution and force full taxpayer funding of all elective abortions.
Current abortion restrictions would be chipped away, and abortion could be legal through all 9 months of pregnancy.
Based on precedence in other states, when the abortion industry doesn't have to spend energy and resources to fight pro-life laws, they turn their efforts to discrediting pregnancy resource centers.
Impact on Align
In the likelihood of Roe falling and the PA Supreme Court upholding the pro-abortion case, there will initially be greater access to abortion and more PA women considering abortion. This will mean an increase in clients.
We will adjust schedules and increase staffing and volunteer client advocates as needed, to account for a greater influx of people needing our services.
We will analyze our online client advertising, target messages for an increasingly pro-abortion climate in PA, and appropriate additional funds as God leads.
How We're Preparing
We're partnering with PA Family Institute in order to provide accurate, current information for our clients, supporters, and pregnancy center directors across Pennsylvania.
We're launching client-facing public relations initiatives to continue earning trust in our communities.
We're meeting with regional and national pregnancy resource center leaders to discern strategies for serving an increased number of clients as abortion initially becomes even more accessible in Pennsylvania.
We're preparing emails, blogs like this one, and social media posts to educate supporters and churches.
How You Can Help
Pray that the Supreme Court Dobbs decision would be unhindered by the leak, and that God's truth about life would be seen and embraced by the people of America.
Pray that the PA Supreme Court does not uphold the radical pro-abortion case that would manufacture a constitutional right to abortion in our state.
Pray that pro-life legislation continues to gain momentum toward enacting a constitutional amendment to protect preborn life in PA by November of 2023.
Pray that Align Life Ministries will shine the truth and love of Jesus into our communities and into the lives of increased numbers of young parents so they can choose life for their babies and life in Jesus for themselves.
Learn more and stay up to date by visiting PA Family Institute's website.