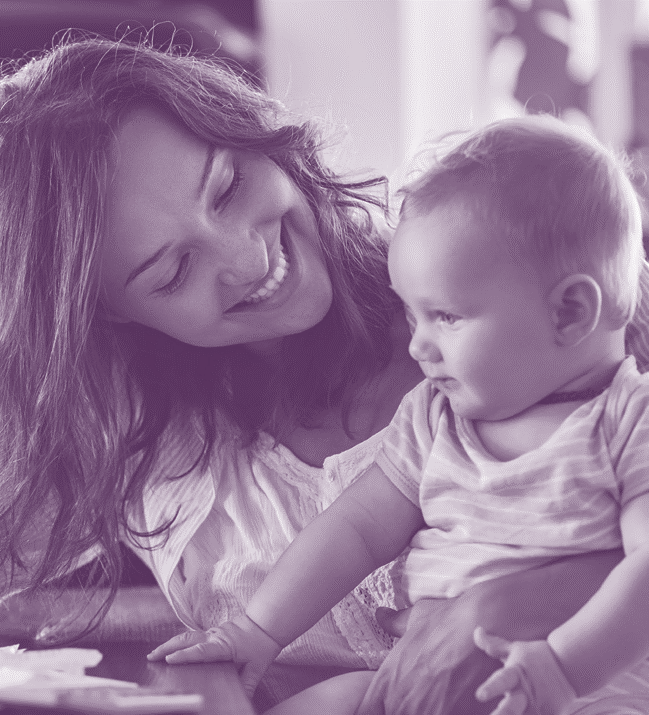 "He hurt me so deeply. How could anyone forgive that much pain?" Tessa genuinely wanted to know. A fierce, yet imploring look was in her face. She was pregnant and alone, having recently left her boyfriend because of physical and mental abuse.
Our director answered by sharing the story of David's harassment by King Saul, and how he was able to forgive because of the One who forgives all of our sins—Jesus.
Tessa's face softened. As she heard about the relentless injustices David suffered at the hand of Saul, and the honor and forgiveness he extended, she was ready to surrender to Christ. She trusted Jesus as her Savior that day. And she began the process of forgiving her boyfriend.
Week by week Tessa attended our prenatal classes and grew as a new mother and a new believer. She also began to faithfully attend church. After completing the 15 classes and all of her homework, she earned a brand new pack 'n play with a care station.
Tessa gave birth to a beautiful baby girl and invited our director to the dedication service. She said, "You mean so much to me. When I was heartbroken and alone, you introduced me to Jesus and helped me become a good mom. You're like family to me!"
Jesus. Practical support. Family love.
That's the package we offer to clients. When clients are open to receiving all of it, Jesus transforms their lives.