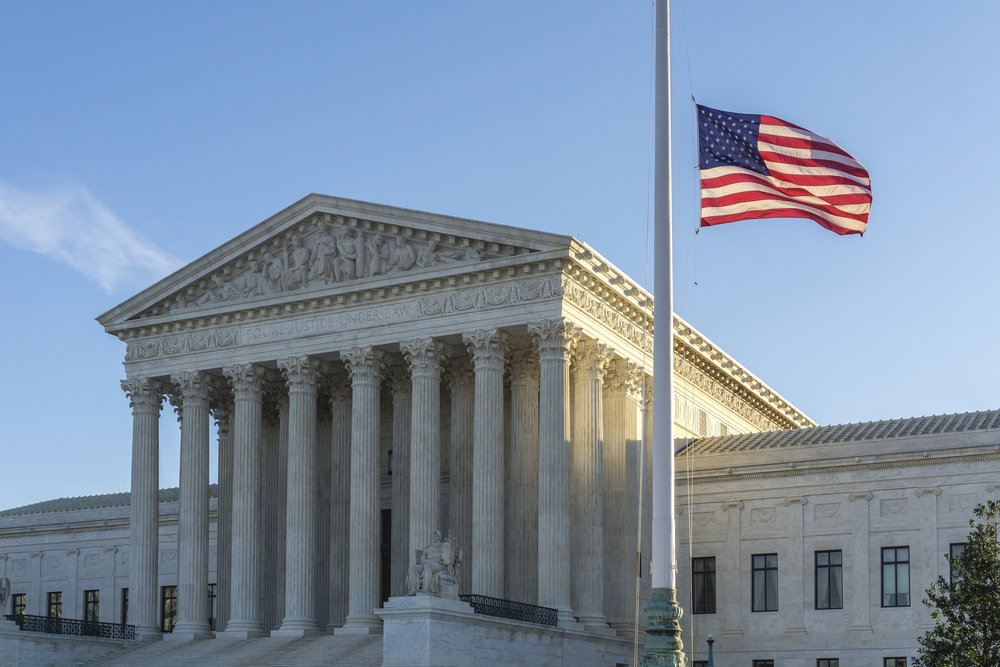 How Align Is Preparing For SCOTUS Ruling On Abortion
With the Supreme Court ruling on Roe v. Wade due any day now, we want to keep you updated on how we're preparing and how you can pray. If Roe is overturned, while abortion will remain legal in Pennsylvania, the scourge of national abortion will be lifted from America. We believe God's Spirit of life will increasingly have greater sway in our nation, and we're praying to that end.
In the meantime, as you likely know, there are protests at Supreme Court justices' homes, threats on their lives, and acts of vandalism against churches and pro-life organizations, including pregnancy resource centers like ours.
Two scriptures come to mind as I write this:
"Be sober-minded; be watchful. Your adversary the devil prowls around like a roaring lion" (1 Peter 5:8).
"Do not be afraid, for those who are with us are more than those who are with them" (2 Kings 6:16).
We are both watchful and heartened – knowing it is wise to be prepared, that God is with us in great measure, and that our calling remains unchanged. God is relentless in His pursuit of our clients—He wants them to know Him personally, and He wants them to choose life for their preborn babies. And so we press on!
Here's How We're Preparing
PRAYER – We're inviting supporters, like you, pastors and congregations, and local ministry leaders to pray with us (see below).
CLIENT SERVICES READINESS – We're discussing how to talk with clients who are confused or upset about the Supreme Court decision, how to discern fake clients, how to respond to any sidewalk protesters, etc.
MEDIA COMMUNICATION – We're preparing press releases and talking points, focusing on the Christ-centered services we provide.
VIGILENCE – We've employed new digital security—alerting us to fake reviews, attempted hacks, and mentions of our ministry on message boards. We've also met with local law enforcement to raise awareness and learn their best recommended practices.
FACILITY SECURITY – We're ensuring that our four service locations and headquarters are equipped with enhanced security measures.
Here's How You Can Pray
For the Supreme Court justices (and their families) to be safe and also resolute in their rendering of a righteous decision that overturns Roe v. Wade.
For God's hand of protection and peace over America, quieting hearts and quelling violence.
For God's safeguarding of Align's clients, personnel, and five facilities.
For increased ministry opportunities with clients—that many new clients would reach out to us, that abortion-minded women would be more open to the truth about life, that existing clients would open their hearts to Jesus.
For wisdom as we walk through this monumental time in history and then navigate the increasingly pro-abortion changes here in Pennsylvania.
Thanks for praying with us. Onward for Jesus and life!