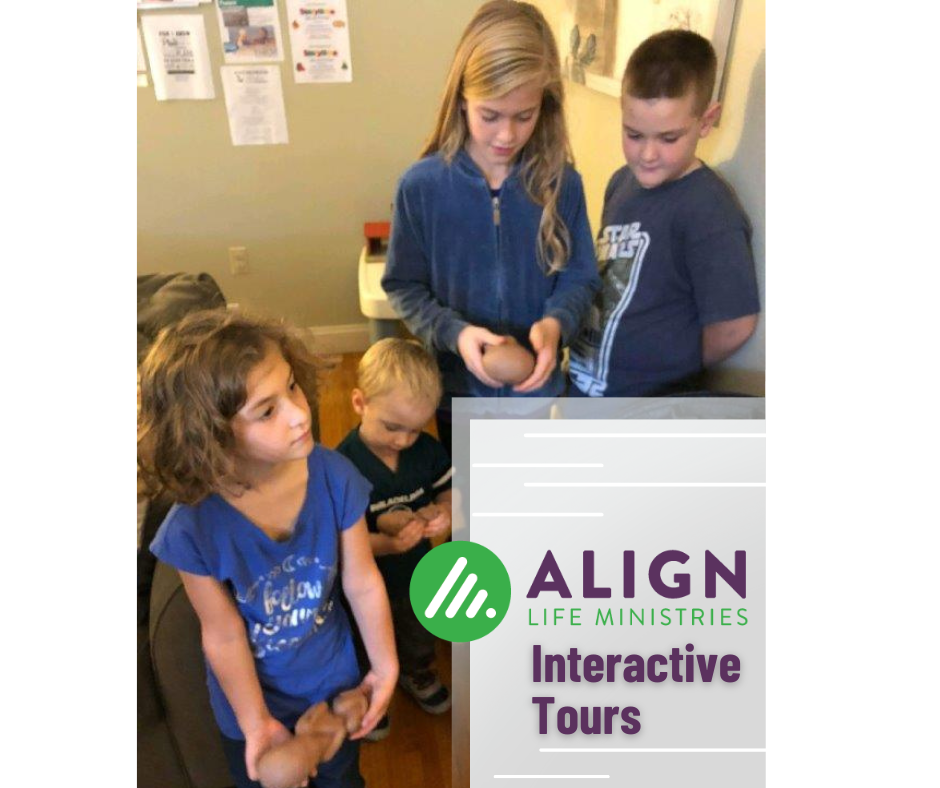 Interactive Family Tours: Align Pregnancy Services
Consider touring one of our Align Pregnancy Services locations for a closer look at how we minister to pregnant and parenting women and men.  Many don't realize the full scope of offerings that pregnancy centers like Align Pregnancy Services have to offer.  We love to educate and inform the communities we serve about the life-giving work happening our centers!
For years, we've welcomed families, church groups, school groups, and more into our locations for a first-hand look at pregnancy ministry, and many have been greatly impacted by what they see and hear.  After bringing her family for a recent tour, one mother shared with us, "It's one thing for my family to collect money in baby bottles for Align but bringing them in to learn how Align helps moms and dads is a whole other thing… very, very impactful!"
Receiving a personalized, age-appropriate tour at an Align Pregnancy Services location offers a unique glimpse into how we enact our mission of proclaiming the gospel and championing the sacredness of life as we engage with our clients.  You will learn fascinating human development facts and see firsthand how our staff helps meet the physical and spiritual needs of young families in our communities.
We would be honored to invite you for a tour at one of our four locations.  Please contact Lora Brock via email at LBrock@AlignLifeMinistries.org or phone at 717.274.5128 x311 for more information and to schedule your tour.