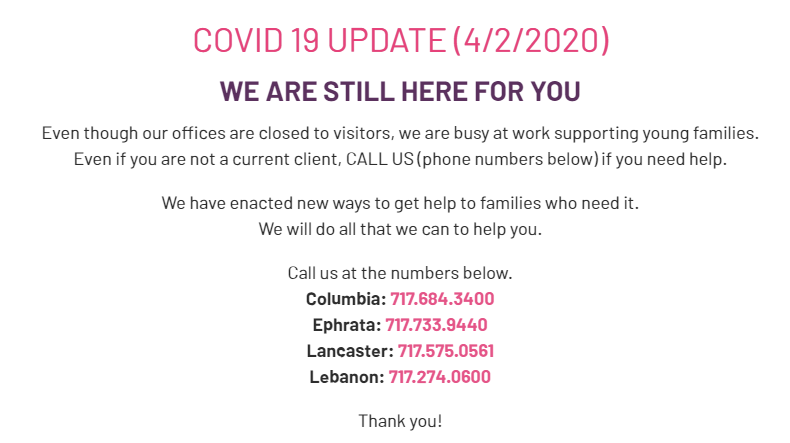 Ministry Opportunities Abound during the COVID-19 Pandemic
During this pandemic, our ministry opportunities are increasing. We are:
Delivering essential baby supplies to ongoing clients in need as well as dozens of new clients.* None of them have refused our offers of prayer.
Providing ultrasounds to pregnant moms considering abortion to equip them with truth about their developing babies.
Doing Bible studies with post-abortive clients via phone and Skype to help them find the forgiveness and hope in Jesus that their souls have longed for.
Through these services and more, we continue to demonstrate and proclaim the gospel of Jesus Christ. Please join us in praying that many people will find new life in Jesus through this pandemic.
We are committed to being "steadfast, immovable, always abounding in the work of the Lord," as the opportunities to serve people abound during this coronavirus (1 Cor. 15:58).
Thank you for your partnership and your prayers.
In the powerful, life-saving name of Jesus,
Lisa Hosler
*If you hear of young parents who are struggling and in urgent need of formula, diapers, and/or wipes, please direct them to our client website at AlignPregnancyServices.com.