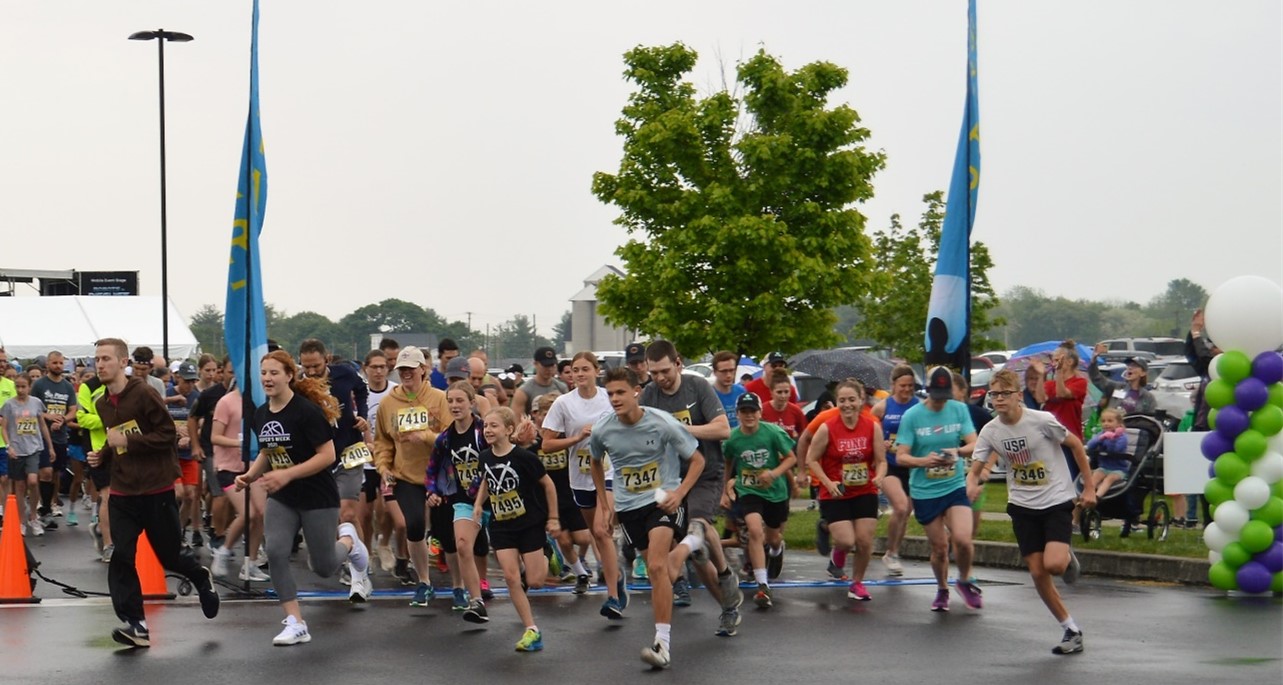 Thanks for a Fantastic Move for Life 2023!
Our sincerest "thank you" to all who participated in the 2023 Move for Life! There were happy faces everywhere despite the rain as more than a thousand people gathered at The Junction Center for Align Life Ministries' annual spring fundraising event!
In total, 528 people registered as either a walker, 5K runner or virtual participant and raised money to support Align's life-affirming work.
One family said "It's become our tradition to take part in this event!" Another family declared, "Nothing could stop us from being here today to support this mission."
Through the Move for Life participants and business sponsors, the Lord graciously provided a total of nearly $300,000 to date. These funds will be used to provide immediate life-sustaining help to pregnant, parenting and post-abortive clients across our communities.
During the mid-morning ceremony, Align President Lisa Hosler spoke words of encouragement. "The truth is winning," she said, "one life at a time!" She also noted, "Your Move for Life t-shirts say, "Your Kingdom Come", which is our theme for the year. You can be a walking billboard for LIFE all year long!"
Former clients Ryan and Samantha joined Lisa on stage and shared with the audience how their lives have been changed for the better through Align's parenting classes and supportive community. For more of their story, click here.
Pastor Josh Harnish from Victory Church in Columbia provided live worship from the main stage throughout the morning. Adults and children alike enjoyed bounce houses, corn hole, and more in the Fun Zone, as well as the free refreshments, food trucks and cotton candy cart.
We had a ton of fun celebrating Jesus and life together with so many others and hope everyone enjoyed themselves as well. Thanks again to everyone who joined us that day to put their faith into loving action for life.
For pictures from the 2023 Move for Life, check out our photo album.
For the results of our 5k, please click here.
We look forward to seeing you next year at The Junction Center in Manheim on Saturday, May 11th for the 2024 Move for Life!