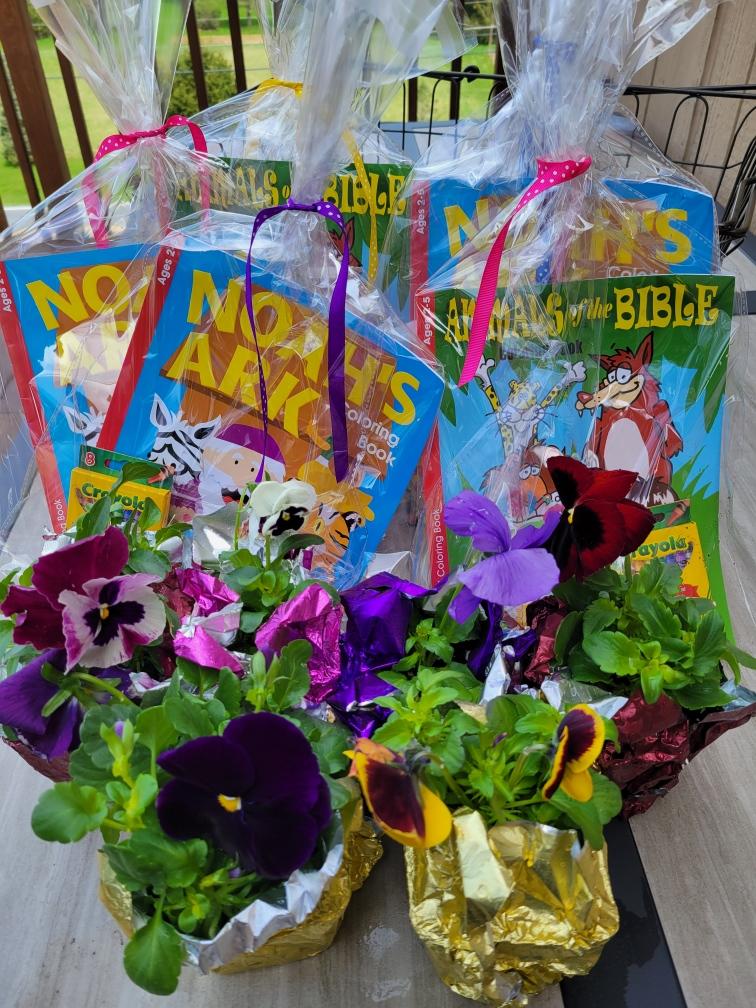 "Jesus Sees You. He Loves You."
By Lisa Hosler
"I saw you when you were under the fig tree."
Jesus said these words to Nathaniel when He called him to become one of His disciples. Nathaniel's mouth dropped open. He knew Jesus wasn't there when he was under the tree. He cried out to Jesus, "You are the Son of God!" And he followed Him.
Besides the supernatural aspect of this encounter, there's something about being seen that grabs our attention and makes us feel special.
That's the heart behind the Easter gift bags we're giving to our clients this week. A group of church women made 70 of them for the young moms we're serving. Each one has a pansy, a Bible-themed coloring book and crayons, and assorted Easter candy.
And each one says to our clients, "We see you. Jesus loves you. A local church family made this for you and your family."
Simple words. But there's nothing simple about being seen. It's an awesome, heart-filling experience.
Clients are saying things like, "This is just so special." "I feel so blessed." "It's amazing that a church is reaching out like this to me and my family." We pray these young moms will take one step closer to saying "Yes" to following Jesus, like Nathaniel did.
This Easter, we pray that you too will feel personally seen and loved by Jesus.
Happy Easter from the Align family!